State-of-the-art production facilities
Our production line for the production of web offset printing inks is the most modern of its kind in the world! As the only printing ink manufacturer, we do not manufacture our products in a conventional manner using dissolvers, three-roll mills or agitator ball mills, but in a highly innovative manner using specially designed extruders.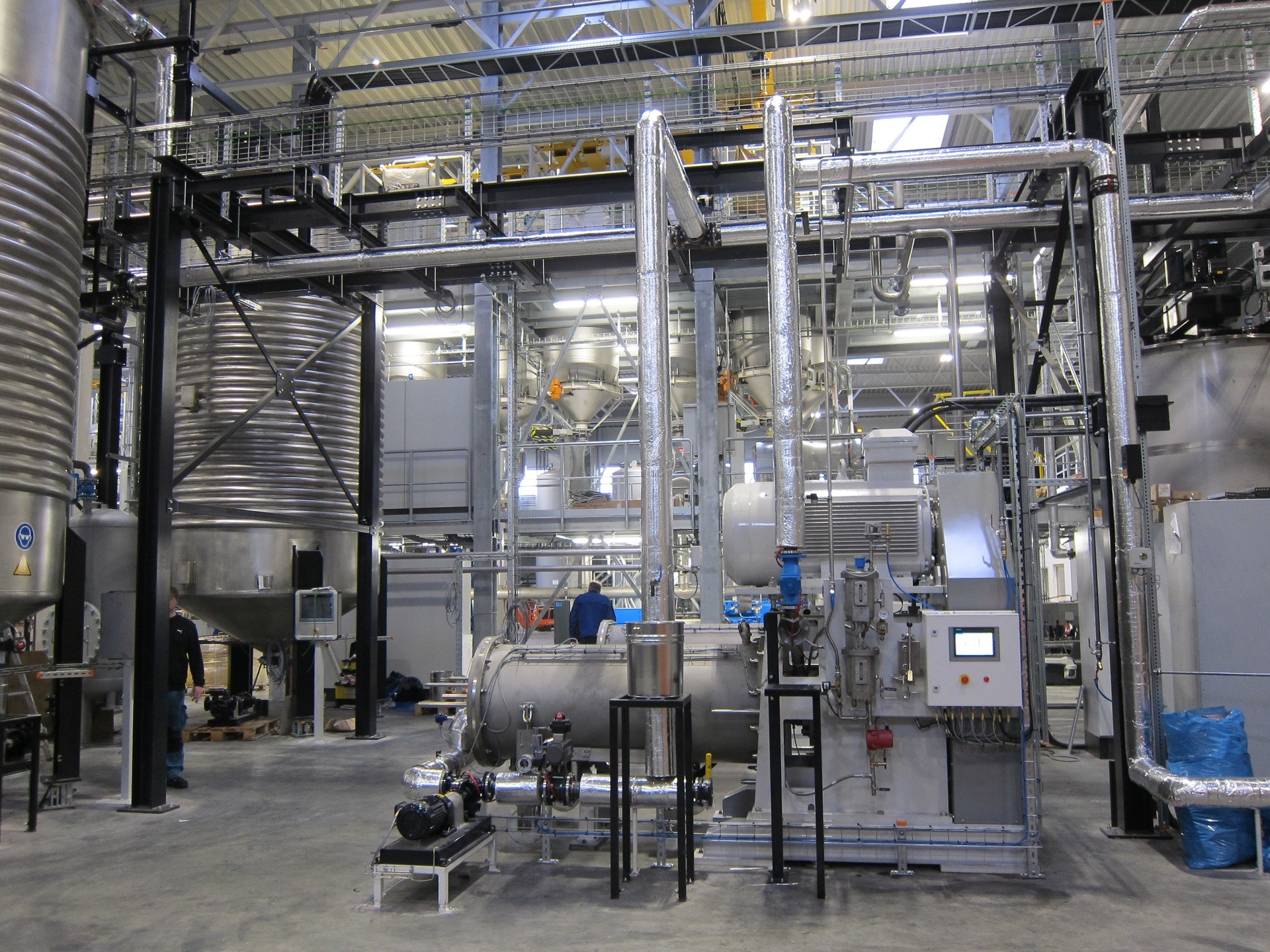 Advantages of extruder technology:
Better quality – more effective dispersion and even particle size distribution due to the significantly higher energy input during extrusion compared to conventional production methods
Higher stability and constant quality – through the use of extruder technology, we produce batches in the order of 18-24t per batch as standard
Maximum production capacity – with the help of extruder technology, 30-40% higher throughput rates can be achieved than with conventional process technology.